Premium, yet
Affordable Services
Yes, you read it right!
It might sound strange, but it is true and we have made this possible at Native Speaks. We are here to make you believe that you don't need to be lavish-spending to get quality services.
It's time for us to prove it to you. Place an order and test us out. There's no harm in trying us out and we assure you that if you do not like our quality of work, you do not have to pay us anything. But, if you indeed fall in love with our skills, you save a lot and your annual expenses can come down a great deal.
Why Choose our Services?
Our high quality services are always a click away. We assure you, our rates are going to surprise you. Try us out!!
Professional Quality @ Affordable price Guarantee
We assure you that you get the best price guarantee with the best professional quality of work as compared to industry standards.
30 Day Money Back Guarantee
We provide you a 100% Quality Money back Guarantee on our Premium Translations. Get your money back if you are logically unsatisfied with the quality of work.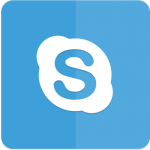 20% off on your First Order
As a gesture to thank our customers for giving us an opportunity and putting their trust in us, we've decided to offer a 20% discount on the total price for translations.
Only available for the first order, which is just a click away!